Tag Archive for:
SOCaaS
https://www.proficio.com/wp-content/uploads/2022/08/SOC_as_a_Service_Market___Global_Forecast_to_2027-cover-1280x660-1.jpg
660
1280
Proficio
https://www.proficio.com/wp-content/uploads/2019/07/Proficio-Logo-200x69.png
Proficio
2022-08-23 16:49:04
2022-08-23 16:49:04
SOC as a Service Market – Global Forecast to 2027
What is the difference between an MSSP and an MDR service provider (and everything in between)?
As any industry evolves, it is common for new categories of products and services to proliferate. In the case of cybersecurity services, many of the new services have been introduced to respond to the evolving threat landscape or to support new technologies – but in some respects, it's also become a way for vendors to differentiate themselves.
So, it is not surprising that questions like, "what is the difference between an MSSP and an MDR service provider," and "what is a SOC-as-a-Service provider" are some of the top managed security services Google searches.
As a co-founder of Proficio I have a unique perspective on how this proliferation of labels came about and what the future holds.
People, Process and Technology
These three pillars are the building blocks of a security operations. People, process, and technology are the threads that run through MSSP, MSS, SOC-as-a-Service (SOCaaS), MDR, and XDR services. However, many organizations are constrained by a limited budget to achieve desirable cybersecurity outcomes which is why the managed security services industry exists.
Let's quickly put some context around each:
People: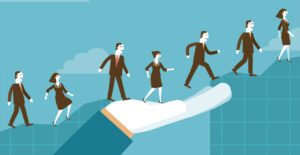 The difficulty of hiring and retaining cybersecurity experts is one of the primary motivations behind outsourcing security operations to service providers. People challenges are due in part to the cyber skills gap and in part a function of scale. Large organizations are better able to staff a 24/7 SOC (requires a minimum team of 10 to 12 people) and train their teams on technologies like AI, next-generation endpoint software, and cloud infrastructures. Medium-sized organizations (and smaller) are often not be big enough to dedicate headcount to specialist roles like SIEM Administrator, Content Developer, Incident Responder, or Data Scientist.
Process:
Process is the glue that ensures consistent and effective action. Process encompasses the definition of roles and responsibilities, workflow, policies and procedures, and more. The time and effort needed to harden and document processes is frequently underestimated. Look back in time at some of the largest security breaches and you will find process issues in many cases. The 2013 data breach of the retail giant Target is a prime example. While multiple issues related to this breach, the fact that Target's SOC did not respond to FireEye alerts resulted in the breach being undetected. How an indicator of compromise is investigated and remediated is fundamentally a process issue.
Technology:
Technology is the third building block supporting security operations. Building and managing a technology stack for cybersecurity is challenging and doubly difficult for organizations with limited resources. The complexity of Security Information and Event Management (SIEM) software is often sufficient reason for businesses to turn to managed service providers. SIEM systems collect event logs from an organization's network, endpoints, cloud infrastructure and security tools. Log data is analyzed and alerts are generated for further investigation and remediation. However, the quality of security alerts is only as good as the data ingested by the system, alongside the rules and use cases used to filter and prioritize the alerts. While there are tips to maximizing the value of your SIEM, time erodes the efficacy of a SIEM; products and log formats will change, new threats make old rules irrelevant, and the experts that originally set up the SIEM often move on to greener pastures.
What is a Managed Security Services Provider (MSSP)?
The role of an MSSP starts with log management, as collecting and retaining logs is a requirement for compliance mandates like PCI and HIPAA. But before centralized log management, the event data collected from each security device was siloed. As a result, if a firewall engineer saw an alert for a port scan and a Windows administrator saw failed login attempts followed by a successful login, they may not realize that the same host is involved in both events. Minimally, an MSSP is responsible for alerting their clients to threats and suspicious events with the goal of reducing the risk of a security breach. MSSPs offer a wide range of capabilities including vulnerability management, incident response, and pen testing.
According to Wikipedia, "the roots of MSSPs are in the Internet Service Providers (ISPs) in the mid to late 1990s. Initially, ISP(s) would sell customers a firewall appliance, as customer premises equipment (CPE), and for an additional fee would manage the customer-owned firewall." Today, MSSPs continue to manage security products such as firewalls, IDS/IPS, and WAFs on behalf of their clients. The management of security devices typically includes making configuration changes, patching, tuning, and health and performance monitoring. Managed Security Services (MSS) has been used to connote both device management and the security monitoring functions offered by MSSPs.
The terms fully managed and co-managed describe the service models used by MSSPs. Fully managed applies where security technologies, like SIEM software, are owned and operated by the MSSP and used for the benefit of their clients who are users of security information. A co-managed approach provides the client more control, for example a SIEM owned by the client where the MSSP and the client share administrative responsibilities.
What is SOC-as-a-Service?

The term SOC-as-a-Service was created "to describe how clients benefit from 24/7 monitoring and the same advanced threat detection technology that is used in sophisticated SOCs serving large enterprises and governments." In 2010, Software-as-a-Service (SaaS) was already a significant industry with adoption being driven by the advantages of an on-demand, subscription model with no dependency on the existing IT infrastructure.
SOC-as-a-Service or SOCaaS is a logical extension of the SaaS where SIEM software is delivered as a service, and instead of staffing up an in-house SOC, multiple clients share the capabilities of a 24/7 SOC responsible for threat detection, altering, and response.
The goal for many SOC-as-a-Service providers, like Proficio, is to provide businesses the same quality of service that a large enterprise receives in-house, at an affordable price. This requires a true partnership with clients and the flexibility to act as an extension of their IT security team.
So how does SOC-as-a-Service differ from the offerings of an MSSP and what sort of business should use it? SOC-as-a-Service focuses on fully managed cloud-based services which are ideal for small to medium-sized organizations. Vendors providing SOC-as-a-Service are less likely to work with client-owned SIEMs and manage security devices, but this is not an absolute rule.
While SOCaaS providers offer many of the same capabilities as MSSPs, they are less likely to manage security devices and may not support as broad a set of log sources.
What is the difference between an MSSP and an MDR service provider?
MDR service providers offer more advanced threat detection and response capabilities than MSSPs. Key capabilities to expect from MDRs include:
Threat Intelligence
Threat Hunting
Advanced Threat Analytics
AI/ML
Big Data
Endpoint Detection and Response (EDR)
Security Posture Analysis and Cyber Risk Scoring
When Gartner issued their first Market Guide for Managed Detection and Response Services, they categorized MSSPs as being more focused on monitoring perimeter security and lacking threat detection capabilities for the cloud and endpoints. Gartner also posited that MSSPs are more focused on meeting compliance requirements than MDRs. Fewer MDRs manage security devices – a service offered by many MSSPs.
MDRs must continue to adapt to new challenges to meet the demands of a Next-Generation MDR Service Provider.
What is an XDR Service
XDR is a new evolution of MDR, that includes threat detection and response capabilities. The X stands for eXtended capabilities, that go beyond EDR. XDR integrates multiple security control points (endpoint, network, cloud, email, authentication) to automate threat detection and response. The concept of XDR has been promoted by leading industry analysts (notably Gartner) and is starting to be adopted, and perhaps hyped, by vendors.
You might ask, how is XDR different from SOAR? Both approaches apply use cases to log data to trigger automation and orchestrations. However, XDR will have broader integration among security controls using native APIs. For example, where an event might result in SOAR triggering containment of an endpoint and even orchestrating a remediation workflow, XDR could also automate responses from other layers of security such as blacklisting the source of malware at the perimeter.
One challenge for prospective users of XDR is they risk being locked into a single vendor solution. Most enterprises have multiple existing security vendors and unless they are already budgeted for a broad refresh, adopting this approach may be a protracted and expensive process.
Proficio and others are addressing the shortfall of XDR with Open XDR. Like XDR, Open XDR  integrates multiple layers of security while also supporting more than one vendor for each control point to provide customers with more flexibility and security.
What Does it All Mean?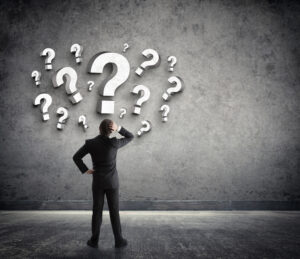 When you think to yourself, "what is the difference between an MSSP and an MDR service provider?", it's obvious there is no clear-cut answer. There continues to be some fluidity around the labels used to describe the providers of managed security services or security tools. Buyers of these services need to assess if the core capabilities of a prospective partner complement their existing capabilities and align with their goals.
Here are 5 areas to explore:
Compliance
If your organization must adhere to one or more compliance mandates, validate the service achieves that goal. Can your MSSP or MDR retain logs for the required period? Does your MSSP or MDR support industry specific requirements such as file integrity monitoring in the case of PCI? These are important criteria to discuss before selecting a partner.
Threat Discovery
Effective threat detection is a precondition to protecting your organization from damaging cyberattacks. Understand how the provider uses threat intelligence, security analytics, and automation for cost effective threat discovery and what expert human resources are applied to event investigations and threat hunting. Determine what is important for you and realistic within your budget.
Response Automation
The ability to rapidly contain a threat is a good reason to select a specific MDR service provider. Some MDR providers support third party SOAR products and others offer automated response using native capabilities in their threat management platform. But don't assume anything – you should always validate that the MDR provider supports your preferred endpoint and firewall vendors. Before implementing, it is also important to check that you have organizational buy in to automating changes to endpoints or network configurations.
Technology Stack
Whichever label your vendor uses to describe their services, they will come to you with a predefined technology stack. This will affect how well your existing and planned technologies integrate with your provider. For example, your provider may support one or several SIEM vendors or they may have developed their own threat management platform. Ask if your vendor requires you to install a hardware sensor or add endpoint agents; these requirements can create network clutter and negatively impact performance and compactivity. Not all vendors are able to parse data from critical points of telemetry in your environment or support automation and orchestration for your existing security products.
Control
Ask yourself how much control you need of the infrastructure and data involved in security operations. Do you want to use your own SIEM or do you prefer a platform hosted by your managed security service provider? Will this change in the future? Do you need to own the log data that has been collected? How important is it to have the ability to do granular searching and run reports with the providers system? Conventional wisdom is organizations are willing to devolve control to reduce cost and complexity, but this should be a conscious decision.
Final Thoughts
Choosing a cybersecurity partner is a major decision. Proficio has been acting an extension of our clients' team to help them achieve their cybersecurity goals for over 10 years. If you're currently using, or considering using, an MDR Service Provider, download our MDR Checklist to ensure you're getting an effective service. Tune into our video podcast series called Cyber Chats to hear industry experts discuss cybersecurity issues and best practices. If there's anything more we can do to help, please let us know.
https://www.proficio.com/wp-content/uploads/2021/04/MSSP-v-MDR-Blog-Cover.jpg
660
1280
John Humphreys
https://www.proficio.com/wp-content/uploads/2019/07/Proficio-Logo-200x69.png
John Humphreys
2021-04-05 13:26:58
2021-06-03 11:09:47
The Cybersecurity Acronym Overload
Carlsbad, CA – March 2, 2021 – Proficio, an award-winning managed security services provider (MSSP) delivering managed detection and response (MDR), has received one of the highest ratings in KuppingerCole's Market Compass for SOC-as-a-Service (SOCaaS).
In their report, KuppingerCole highlights the growth in the SOCaaS market accelerated by the increasing complexity of cyberthreats and compliance regulations. They predict that the market will "continue to grow and develop as organizations seek to bolster their cybersecurity, keep hiring costs as low as possible, and get the most benefit from existing security investments."
KuppingerCole highlighted Proficio as a featured vendor and gave Proficio one of the highest number of strong positive ratings.
"SOCaaS is the only way most small to medium sized organizations are able to consolidate all of their security threats, tools and systems into a single point of control, but because the security requirements and in-house security capabilities of organizations vary greatly, SOCaaS solutions need to accommodate those differences," says Warwick Ashford, KuppingerCole's Senior Analyst for Cybersecurity. "Proficio's ProSOC service offerings provide a great fit for this market segment by providing flexible deployment options and multiple levels of service to choose from."
Ashford continues, "ProSOC is also a mature, scalable SOCaaS platform that is supported by a global network of SOCs and has a wide range of capabilities to meet all the basic SOCaaS requirements across on-prem, cloud, and hybrid environments. With a focus on R&D, Proficio is continually evolving its capabilities, which since 2013, have included Security Orchestration, Automation and Response (SOAR). This capability can be used for automated incident response and supports integration with endpoint and perimeter tools, such as industry-leading next-generation firewalls."
"We're thrilled to be included in this report, which further establishes the value of our continued investments in our people, processes, and technology to further reduce the time to both detect threats and respond to attacks and security incidents, so our clients stay better protected," says Brad Taylor, CEO of Proficio.
About Proficio
Founded in 2010, Proficio is an award-winning managed detection and response service provider. We help prevent cybersecurity breaches by performing and enabling response to attacks, compromises, and policy violations. Our team of experts provides 24/7 security monitoring and alerting from global security operations centers (SOCs) in San Diego, Barcelona and Singapore. Proficio's cloud-native Threat Management Platform uses a combination of industry leading commercial software and proprietary technology to provide clients with advanced analytics, threat intelligence, Security Orchestration, Automation, and Response (SOAR), patented risk scoring, AI-based threat hunting, open XDR, and Risk-Based Vulnerability Management. www.proficio.com.
Contact:
Kim Maibaum
Director of Marketing
kmaibaum@proficio.com
https://www.proficio.com/wp-content/uploads/2021/03/KuppingerCole-Market-Compass-SOCaaS-1280x660-1.png
660
1280
Kim Maibaum
https://www.proficio.com/wp-content/uploads/2019/07/Proficio-Logo-200x69.png
Kim Maibaum
2021-03-02 17:40:44
2021-03-02 17:40:44
Proficio Recognized as a Leader in KuppingerCole's Market Compass for SOC-as-a-Service