In 2020, thanks in large part to the COVID-19 virus, the work environment in Europe has shifted, with remote working leading the way. This presents many challenges for IT and security teams as they now must deal with an increase in cyberattacks in less a secure environment.
As the UK and other European countries enter a second lockdown period in an attempt to contain the virus, more and more organisations are announcing that not only will employees continue working from home into 2021… it may be permanent. So how can cybersecurity teams adjust to this "new normal"?
Working from Everywhere (WFX)
According to a report from Interpol, cyberattacks are at their highest levels in three years as a result of COVID-19. In turn, the number of data breaches has almost doubled, with 3950 confirmed breaches so far in 2020 against 2103 recorded breaches in 2019. Attackers are also getting more creative in their methods, with attack types ranging from man-in-the-middle attacks to network spoofing and packet sniffing of unencrypted traffic.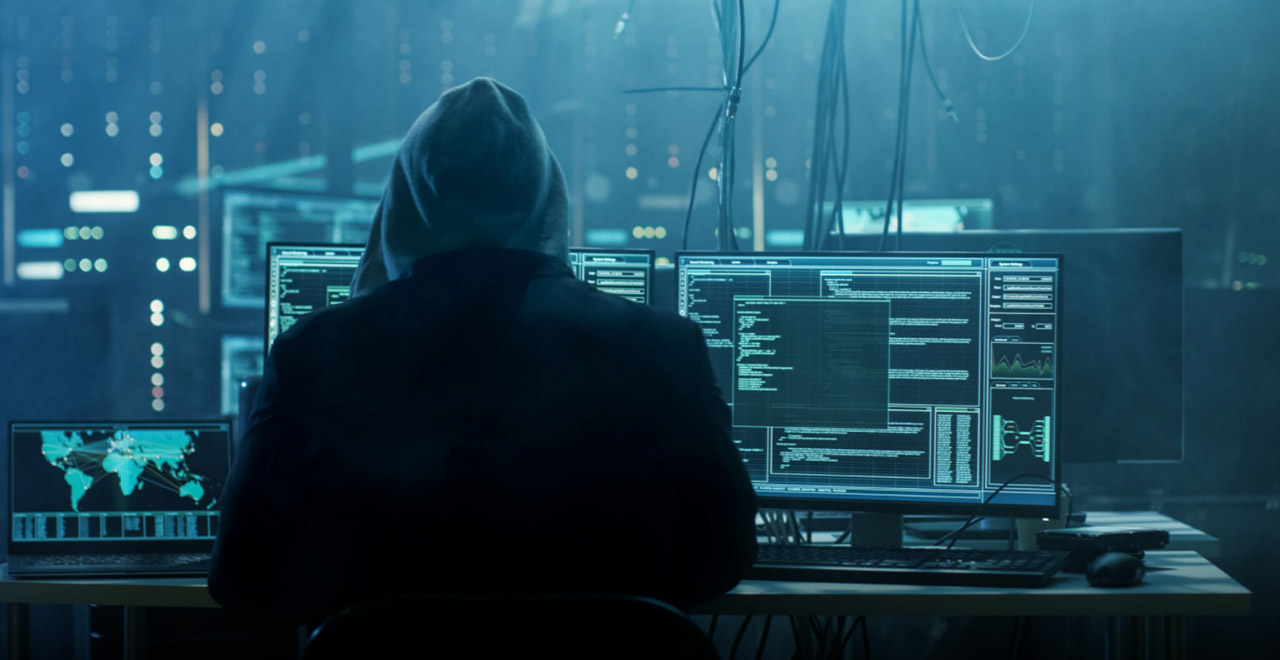 In the light of the global pandemic, many predict that working from home (WFH) will become working from anywhere (WFX), with a massive upturn in digital transformation as a result. As organisations announce that home working will be permanent, even when the COVID-19 virus is under control, it is predicted that millions of employees will turn this change into the chance to work from anywhere, perhaps relocating to the countryside or closer to relatives to make up for lost time during the pandemic.
So now, teams across Europe and the globe must combat the challenging task of securing staff who work from anywhere. This brings a host of new concerns. Notably, home networks are less secure than corporate offices and users with spotty WiFi connections may migrate to even less secure public WiFi options. The absence of advanced intrusion prevention tools available in office environments risk leaving more gaps for cyber attackers to gain access and steal confidential information. Frequently sending data between the office and home, or between two home networks, leaves more opportunities for cybercriminals to catch data in transit if communication is not properly secured.
The increased volume of cyberattacks that we are now seeing, combined with the shift to WFX, is forcing European organizations to revisit their strategies. Technology needs to be able to keep up with these changes and the focus of IT teams should be shifting to ensure their cybersecurity is a priority. And with the average cost of a data breach standing at £2.9 million, organisations know that a security incident will be expensive in addition to the cost of damaging their reputation.
Setting Security Teams up for Success
While most organisations realize the importance of having a strong cybersecurity posture, many find it difficult to assemble and integrate the right components when it comes to building an in-house security team and having 24/7 monitoring and protection. The resources and staff needed to successfully run an in-house operation require a significant investment of time and money. Even if they can afford to build a team in-house, many struggle to find and retain the right calibre of candidates when trying to hire experienced analysts, content developers and engineers.
While security programmes may differ in organisations, often their underlying security needs are the same, especially when it comes to securing their WFX teams. That is why many in Europe are turning to outsourced security services as a more cost-effective way to stay secure.
Benefits of Outsourcing your Cybersecurity Needs
If you're considering outsourcing some or all of your cybersecurity needs, the best way to start is to identify what your team can do most effectively in-house. Then, look to fill the gaps by finding a partner to complement your skillset. You still need a team in place to handle certain tasks, ideally one who also knows what partners to look for and how to maximize the relationship. Outsourcing your cybersecurity needs helps to free up your team and alleviates a large portion of the hiring burden. It also enables you to have shared liability and gives you 24/7 protection without building an in-house Security Operations Centre (SOC).
The trend of outsourcing cybersecurity services in Europe has been growing faster than has been seen in many years. In addition to addressing new challenges, IT teams are faced with shrinking budgets. Many European organisations are now considering outsourcing some or all of their security needs as the key to getting more done with less.
There are many benefits of partnering with an external security company, in addition to taking advantage of their 24/7 services and staff (although that piece is critical for most!). Here are some reasons organisations across Europe are choosing to partner with an external organisation for their cybersecurity:
24/7 Protection
Cybercrime is not a 9-5 problem, so you need more than a 9-5 solution. With hackers and cybercriminals striking at any time, networks need to be monitored around the clock. This is especially critical if employees will not be returning to a normal office environment. Having a successful 24/7 operation in-house requires a staff 12 or more. And with the  shortage of trained cybersecurity professionals, even if you are able to find people with the right skills, the cost to hire and retain those experts does not come cheap.
Utilizing a Managed Security Services Provider (MSSP) or similar cybersecurity partner means you'll have a team of experts available whenever you need them. You won't have to worry about staffing the graveyard shift or holidays to make sure you've got someone monitoring your networks, and their team is ready to respond quickly to any potential threats.
Many IT departments often get bogged down with mundane and manual work, spending more time fixing issues rather than implementing strategic projects. When outsourcing to an MSSP, you gain instant access to a team of expert cybersecurity professionals.
Managed security services are valued by organisations that wish to refresh their security stack but lack the in-house expertise to maximize the value of new tools. Also, many organizations find that tasks like reconfiguring firewalls need to be completed outside of business hours but lack the staff to operate 24/7.
Improve your Security Posture
Partnering with a managed cybersecurity provider will help you improve your security posture. They should have a library of threat detection use cases already built and optimized, so you instantly get access to relevant content. Paired with a streamlined on-boarding process, this allows you to quickly start receiving actionable alerts and reduce false positives that cause alert fatigue.
In addition, MSSPs offer a wealth of security knowledge and can offer guidance on best practices to help you ensure you're getting the most value from the security tools you have in place. Some advanced providers have tools available that can help you uncover gaps in your security posture and provide recommendations to help fill in any gaps. Ask your provider to combine this data into a cyber risk score and compare your score to other similar organisations.
Automated response and containment is a critical capability to protect organisations from attacks that could lead to damaging security breaches. Despite their best efforts, cyber defenders may miss indicators of attack or take too long to remediate problems. Leading Managed Detection and Response (MDR) service providers can leverage their client's existing perimeter and endpoint products to automatically block IP traffic and contain endpoints, quickly containing a threat to stop an attack before it causes damage.
Many security providers are now offering services in the cloud. If you opt for this, it can present substantial cost savings over building your own facilities. For example, a SOC-as-a-Service gives you access to a powerful SIEM without investing in your own. This not only saves on hardware, but also means you don't have to look for (and retain) staff in-house to manage the technology. Partnering lets you better protect your business without the prohibitive costs that go with upfront purchasing costs, maintenance, storage, staffing and other costs.
Securing the WFX in 2021 and Beyond
The rapid pace of change and the increasingly complex cybersecurity environment is leading security teams to evolve and adapt and making outsourcing a smart option for many European organisations.
While there are many creative options on how to stretch your security budget, partnering with a MDR service provider it should be near the top of your list. If you're looking for a partner who can help you meet your cybersecurity goals, please feel free to contact us.
https://www.proficio.com/wp-content/uploads/2020/12/Man-workng-on-the-beach.jpg
660
1280
Chris Jenkins
https://www.proficio.com/wp-content/uploads/2019/07/Proficio-Logo-200x69.png
Chris Jenkins
2020-12-07 18:09:54
2023-09-22 17:20:19
Cybersecurity in a Work from Anywhere (WFX) Environment